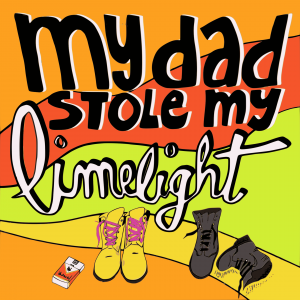 My Dad Stole My Limelight
Lauren Deborah (host, writer, iconic bisexual & demisexual) never had a 'coming out' as when she discovered her sexuality, her Dad came out first… stealing her limelight!
In each episode, Lauren will interview two people together — someone who has come out and someone they have come out to, (think parent, BFF, co-worker, partner…anyone from any time in their life). Listen along for funny, relatable conversations that normalize all the feelings and experiences around coming out, as well as Lauren's journey and growth discovering that everything happened exactly as it should. Each week we discover more about our most authentic selves and find ourselves being more visibly, comfortably queer.