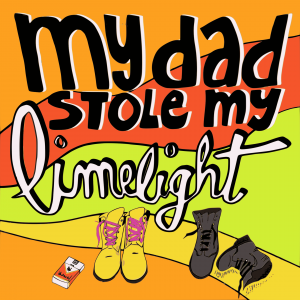 My Dad Stole My Limelight
Lauren Deborah (she/they) never had the 'coming out' they had their heart set on (the dramatic kind), as when she claimed she was ready, her Dad came out first…stealing Lauren's limelight. Lauren has since grown up and realized the world doesn't revolve around them (most days) and everything happens as it should.
In each episode, Lauren sits down with someone to delve into their coming out journey, sometimes with a cameo from someone they came out to like their parents, BFFs, co-workers, partners, or exes.
Listen along for amusing, relatable, and heartwarming conversations that normalize (and give a big hug to) every person's experiences and feelings coming out.
We discover more about our most authentic selves each week and find ourselves being more visibly, comfortably, and wonderfully queer.