Live Events
CHO has more live shows than ever before! Featuring the best comedy Western Canada has to offer at our monthly showcases at 604 Studios & the Hollywood Theatre in Vancouver. We've also now expanded live events to Victoria, BC that will consist of local favorites & visiting faces too!
Live @ 604 Studios Soundstage
795 East Cordova Street, Vancouver, BC
* Please use the back entrance of the building to the sound stage for show access.
See Below for Upcoming Events
Open Mic After Show
TEMPORARILY CLOSED, but will be the perfect place to try out new jokes!
Sign-Up for Open Mic
Upcoming Showcases
& Other Events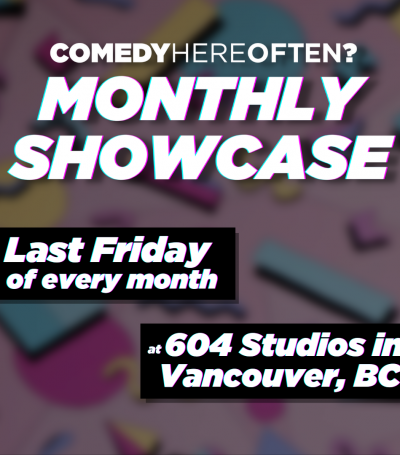 October 29, 2021 @ 8:00 pm
604 Studios - 795 E Cordova, Vancouver, BC V6A 1M2
Doors: 7:00 pm
The 'Comedy Here Often?' Monthly Showcase Live at the 604 Studios, in East Vancouver, the last Friday of every month CHO will be featuring a mix of...
Buy Tickets
$15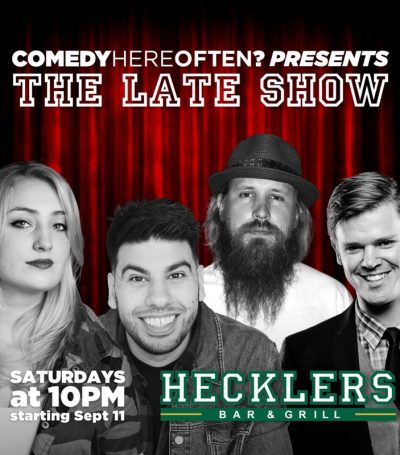 September 11, 2021 @ 10:00 pm
Heckler's Bar & Grill - 123 Gorge Road East Victoria, BC V9A 1L1
Doors: 9:00 pm
Live Professional Stand Up Comedy Every Saturday Night! Featuring Comics as seen and heard on Just for Laughs, Comedy Central, HBO, CBC, The Comedy Network and more!
Buy Tickets
$20