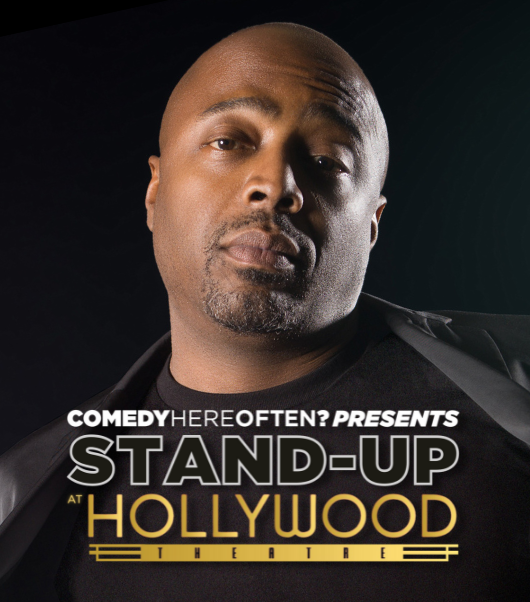 Stand-Up at Hollywood Theatre
April 11, 2022 @ 8:00 pm
Hollywood Theatre (3123 West Broadway, Vancouver, BC V6K 2H2)
Doors: 5:00 pm
POSTPONED TO APRIL 11, 2022
Out of an abundance of caution, and after consultation with the Hollywood Theatre, Donnell Rawlings, and Donnell's representatives, we've made the decision to postpone the show that was originally scheduled for December 27.
All tickets will be honoured at the rescheduled show, which will now take place on April 11 at 8pm.
Full refunds will also be available until 5pm PST on Friday Jan 7 via help@ticketweb.ca.
This was a tough decision to make, but we want you all to stay safe this holiday season and not risk your health during these uncertain times.
We can't wait to see you in the new year, once it's safe to do so.
————-
Watch incredible live comedy at an iconic Vancouver venue – Hollywood Theatre!
Each month, we bring you one of the best comedians in North America, period.
On April 11 we've got one of the world's best – Donnell Rawlings.
From Chappelle's Show, Netflix's The Degenerates, Comedy Central's The New Negroes, his hilarious podcast The Donnell Rawlings Show, and so much more!
Grab your tickets now! Seats for this show are in high demand.